Our Mission
Redwood Family Care Network's mission is to provide World Class person-centered services, supports and advocacy for individuals in positive and life-enriching environments. Through working partnerships and integrated care coordination, we aim to enrich the lives of the individuals we support and respond to the needs of our communities and stakeholders.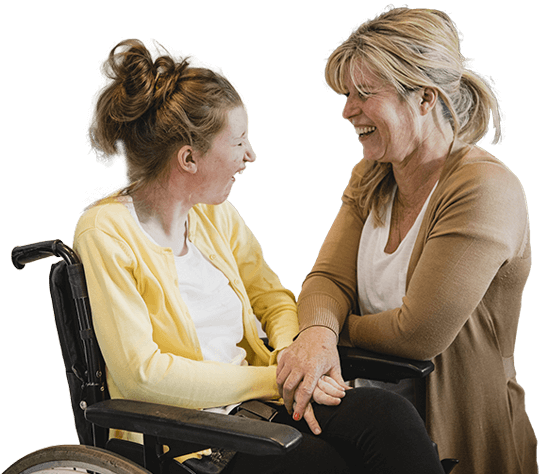 Our VISION
Redwood Family Care Network's vision is to be an innovative leader in delivering person-centered home and community-based services to individuals with a wide array of needs.
We do this by maximizing the potential of those we support by promoting diversity, equity, independence, inclusion, and personal choice. We partner with community-based agencies, healthcare provider networks, Government, payers, and others to deliver innovative, cost-effective, value-added services and continuums of care. We leverage and maximize innovative technological solutions to enhance service delivery and measure service outcomes. We remain deeply passionate and committed to the wellbeing and success of our employees, the individuals we serve, and their families.
Our CORE VALUES
People
We are committed to the philosophy that the people we serve and our employees always come first. We are committed to providing extraordinary person-centered support and building relationships whereby individuals and partnering agencies identify Redwood Family Care Network as their premier provider.
Continuous Improvement
We are completely committed to continually improving quality in every area of service. We achieve this through a systematic analysis of measurable objectives and a quality first focus as well as continuous engagement and communication with the individuals and families we support, partnering agencies and stakeholders. We actively recognize achievement and constantly work to improve marginal performance.
Empowerment
We strongly believe in empowering individuals and respecting personal choice without judgment. We treat each other with the highest level of respect. We are deeply concerned for the wellbeing of all people. We advocate for the rights of all individuals.
Innovation
We are committed to Visionary Growth and Innovation. We will constantly seek best practices for individual outcomes, new technology and creative methods to ensure the financial strength of our organization.
Integrity
We follow through on our commitments and are honest about what we will or will not do. We will be relentlessly transparent and ethical in all relationships and decisions. We fully accept personal and professional responsibility for our actions and results.
Offerings
We offer Home and Community Based Services using an individualized and person-centered approach and exception care coordination. We offer tailored support for youth, adolescents, adults and seniors.
Request Info